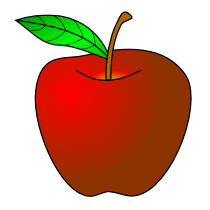 My mother has lived in our home for the past seventeen years, and she recently turned 97. Up until about eighteen months ago she was our chief gardener, impressing everyone with her amazing stamina and her beautiful produce. At the age of 95 she would occasionally announce that she had pulled out her "skip rope" that day and had "skipped" 25 times just to make sure she could still do it.
Since that time she has become dependent on a walker, and her days are mostly spent resting on her bed rather than working in the garden. Her desire for social interaction is seriously hampered by her hearing loss, and her emotionally strong, no-nonsense approach to life has been reduced to frequent bouts of tears, mourning the productive life she used to know.
As her primary care giver, I am often left searching for ways to brighten her day. We have had long conversations about the power of our thoughts, and have regularly chased depression away by recalling happy moments from her past and reliving the joy those moments brought her.
This morning after we had been in the bathroom getting her ready for the day, she slumped onto her bed, exhausted. My heart reached out to her as I noticed the tears in her eyes, and I said, "Mom, if you don't want to cry, ya gotta think happy thoughts."
The tears stopped, and she stared at me with a puzzled look. Finally she asked, "What did you say about applesauce?"
I couldn't help smiling, but I stifled my urge to laugh because I know her struggle to hear can be very upsetting to her. However, when I repeated my words, her face broke into a wide smile. Her sense of humor kicked in, and together we burst into gales of laughter. The misunderstanding had opened the door to a precious moment that included merriment, long hugs, and tender expressions of deep gratitude.
Happy thoughts . . . applesauce! I love them both, and I hope I'll have lots more of each of them in my life. In fact, I think I'll serve applesauce for lunch today.